At Asphaltech, we love taking on big projects that make a real difference. And when Citizens Bank Park needed a fresh look and stronger pavements, we were excited to get started. We were super proud to take our sealcoating and line striping skills to this great place and make it even better.
Citizens Bank Park, the heart of Philadelphia's sports scene, needed some help. Its pavements, walkways, and parking areas were showing signs of wear and tear. They wanted a team who knew their stuff, could work magic with sealcoating and line striping, and could give their place a fresh, new look. And that's where we, Asphaltech, came in.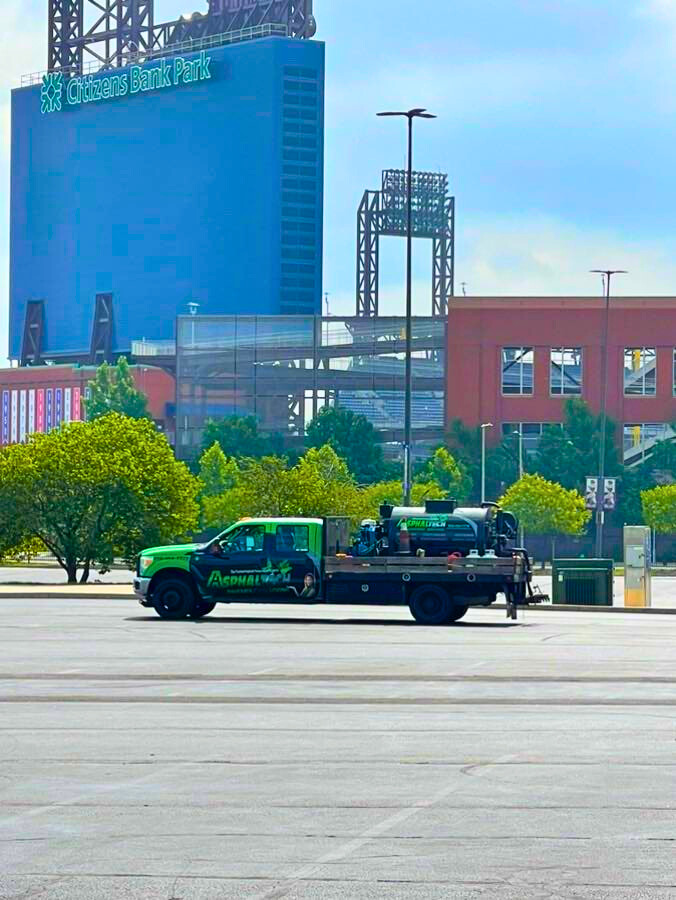 From the start, we were ready to go. We took our knowledge, technology, and love for what we do, and got to work. Our goal was to make the park safer, look better, and last longer.
The first step was to check out the whole area, looking for cracks, holes, and worn-out spots. We then got busy with sealcoating. This process puts a protective layer over the pavement, which helps it last longer and look brand new.
Next up was line striping in the parking lot and on walkways. Our stripes not only look neat and tidy, but they also make the park safer. They show drivers where to park and help people know where to walk, so everything's more organized and there are fewer accidents.
And let's not forget the look of the place! Citizens Bank Park isn't just any old park. It's an important part of the city.
The project was a big success, and we couldn't be happier with how it turned out. People visiting the park have been super happy with the new look and feel, and that makes us proud.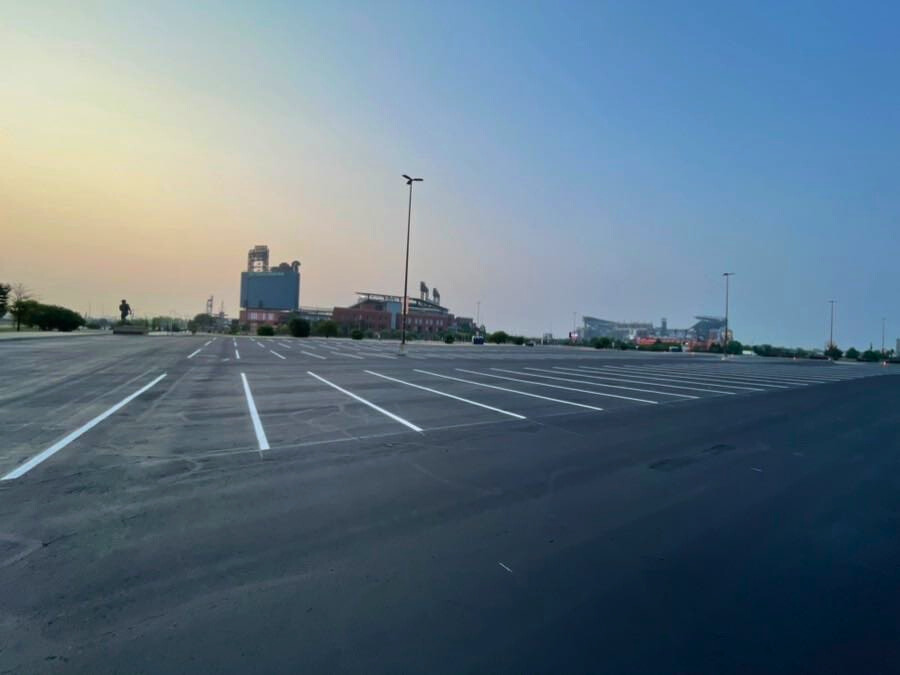 At Asphaltech, we always aim to do the best job, use the latest technology, and keep our customers happy. This project was a perfect example of that. We're proud of our team and grateful that we got to show off our skills at such a special place.
Each project we take on is a chance for us to do our best work and make things better for our customers. The work we did at Citizens Bank Park shows just what we can do. It's a celebration of our skills and our promise to always do an amazing job.
As we remember this project, we're excited for the next chance to show what we can do. At Asphaltech, we're always ready to make pavements better, one sealcoat and line stripe at a time. We're here to build the paths for your journeys.