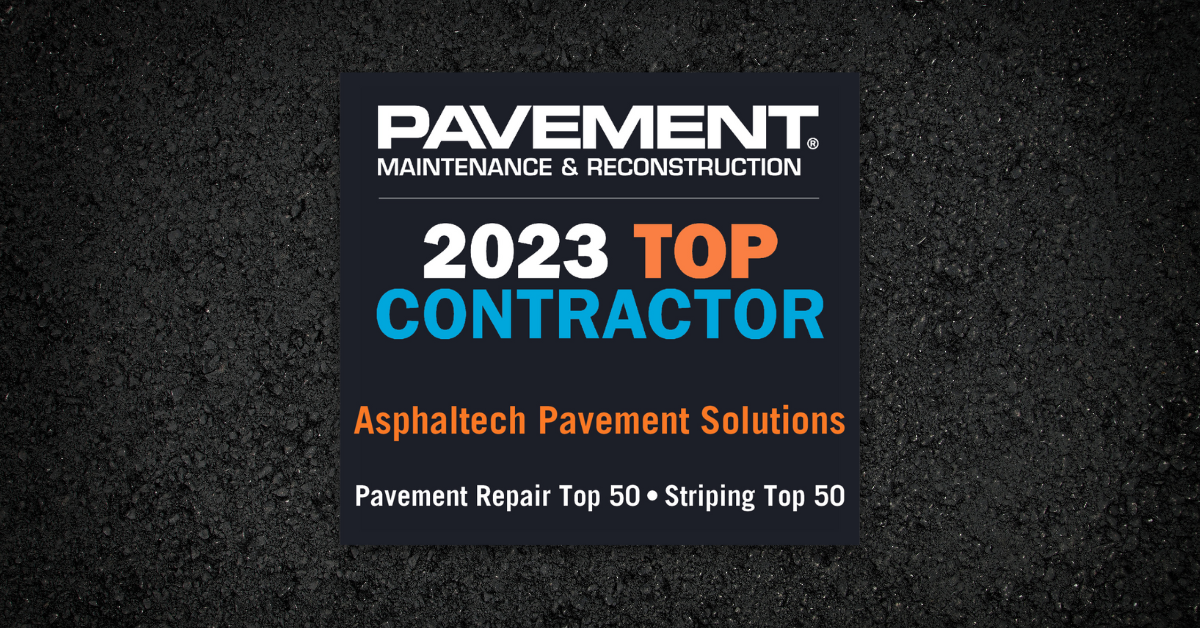 We are thrilled to share some exciting news with our customers, partners, and readers. Asphaltech Pavement Solutions has been recognized as one of the 2023 Striping & Repair Top 50 contractors, a prestigious accolade that highlights our commitment to quality, innovation, and customer service in the asphalt industry.
The asphalt industry has seen an unprecedented level of growth this year, with the top 50 contractors generating an astonishing $913 million in sales. Amidst this robust growth, Asphaltech Pavement Solutions has played a significant role, embracing a wide range of projects while delivering consistent profits and exceeding client expectations.
Our dedicated and versatile team have shown proficiency in a variety of tasks - not just asphalt but also sealcoating, striping, and repair work. We've proudly served a diverse range of clientele, including commercial and industrial customers, multifamily/HAO residential clients, municipal entities, and single-family residential customers.
Despite the unpredictable economy and rising costs, we have managed to maintain robust profit margins. This achievement is a testament to our resilience, adaptability, and unyielding commitment to customer satisfaction.
As we bask in the glory of this achievement, we are also aware of the evolving dynamics of the industry. Rising costs and changing customer demands necessitate continuous investment in our equipment and resources. However, our customers can rest assured, as Asphaltech Pavement Solutions is committed to maintaining our high standards and delivering the very best to our clients.
We dedicate this recognition to our hardworking team and loyal customers. Your unwavering support and trust have been the bedrock of our success. This achievement is as much yours as it is ours.
As we move forward, we are excited about the opportunities and challenges that lie ahead. We remain committed to our mission of providing high-quality asphalt solutions and contributing to the ongoing growth of the industry.
Thank you for joining us on this remarkable journey. Here's to asphalt the way for a prosperous future together!